What on earth do you buy a person who has just had brain surgery or treatment around the Christmas period?
I absolutely love when Christmas comes around because I just love picking out the perfect present for my friends and family. I've always enjoyed the build-up to Christmas. Wrapping up presents and putting them under the tree. These Christmas gift ideas are for people affected by a brain tumour or any person who is going through treatment from a brain cancer.
I was diagnosed with a brain tumour when I was just 25 in 2008, and I know how sad it can be when you are stuck home for Christmas recovering and everyone else is enjoying the festivities going out or having gatherings at their houses. One of the most important parts of recovery is rest.
I hope you enjoy my 23 Christmas Gift Ideas.
The Game Brain Trainer is a game where you are tested for your brain age. It asks a bunch of questions, spelling, maths, memory… and once you've answered these questions and there's a load of different ones. It will then tell you your brain age. WELL!
I was 25 when I was doing this, and my score was really high. Not in a good way. High as in my brain age was 80!
It took me months to get my score down to a lower age, and I was finally able to get to 30. I never got to 25. But I was happy with only being 5 years of my real age.
It's not easy at first but, practice makes perfect! And will definitely help somebody.
Memory is a big problem before and after being affected by a brain tumour. Mainly if a tumour was in the parts of the brain which processes memory.
I always forgot what was said in my appointments, So I invested in a Sony recorder. It is so helpful. I can go home and listen to what was said, and if I had forgotten to tell or ask something, I could then email the specialist with my question later.
Talking Clock
Another great gift is a 'speaking digital clock' that reminds a person to take their medication or attend essential appointments.
Help to build up the body, without it being too strenuous
If a person is having problems with memory, make it a little easier for them by making photo albums and put name tags by people.
Related Posts:
How To Cope With Shopping After Brain Surgery
Gift Ideas for a Friend in the Hospital or Recovery
10 Best Gifts For Women Having Chemo
This I never go without! Something that people may struggle with is getting to sleep at the same time. My sleep pattern was all over the place so I would try to get myself as relaxed as possible at night. A lavender pillow spray has been a godsend.
These are not very expensive. You can get much more expensive ones, but I am happy with the cheap one from Avon.
Another one to add with the Pillow Spray is Lavender Sleep Balm. You can put the balm on your lips, temples or under the nose to give a nice scent and relax a person.
Back to the forgetting tablets part. I forgot to mention these. They are tablet holders. They show the day AM and PM. It makes things so much easier knowing if you have missed a tablet. I don't know where I would be without these.
Give a gift that helps with stress and sore muscles. These are good for all the tension a person can be feeling.
Amazon Kindle
If a person is going to be in the hospital or stuck home on the sofa recovering, buy them a nice cosy blanket. Something to keep them warm and comforting.
If your loved one is going through radiation or chemo, they may have some hair loss and may want to buy something to cover their head. Yes, you can buy scarfs but, make sure they are pure cotton so that they won't irritate the skin.
People can feel very sensitive to noise and it would be nice to give them a chance to tune off from the world and listen to some relaxing music.
Make it personal! buy a mug that will encourage somebody.
You have greatness in you!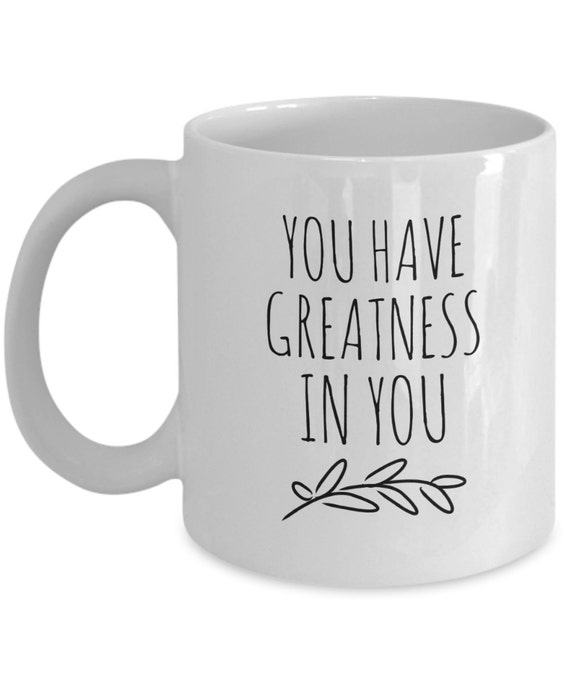 Here are some more Good Ones
Flowers are always a beautiful gift but make sure they are not real ones in the hospital as you can't take flowers into there and if they are for at the home, maybe don't use scented flowers as a person can be really sensitive to smell for a while.
Gloves
Netflix Subscription
Music Playlists
Research Your Family Tree – Ancestry Subscription
Magazine Subscription
What is your favourite item from this list of Christmas gift ideas?
Here is a video of me talking about the things I have mentioned in this post
Please follow and like us: